Two Scale Solution for Acoustic Wave Propagation Through the Multilayer Two-Phase Medium
This is the well known in many physical sciences problem, and in acoustics definitely.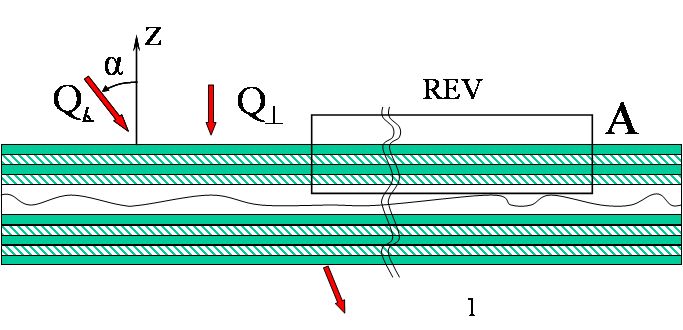 The homogeneous Lower scale solution and some one scale analysis of the problem has done in all the textbooks, while we will follow the text for this problem Lower scale solution - homogeneous media solution, given by Brekhovskikh. This book also is well known in English. There are few books in English on the topic by this author and his co-authors.
Telling that, we won't put a lot of introductory text for the lower scale homogeneous statement, because it is given in many books and papers and everybody familiar with the problem can refresh the conventional statement and solution looking into the one of available shelf books. We won't be able also to give much of the derivation procedures and mathematics regarding the Upper scale Ht Acoustics equations. Some exposition had taken place in the published pieces cited in the introductory subsection for Ht Electrodynamics -